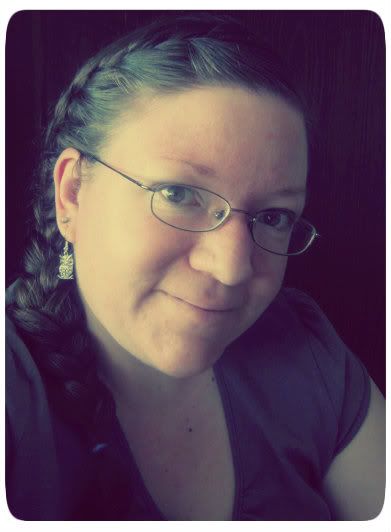 Welcome to Ramblings of a Daydreamer! I'm Marie and I'll be your host and tour guide while you're here. ;-)
Launched in 2010 as a place to talk about everyday life, Ramblings of a Daydreamer quickly morphed into a book blog when I discovered the amazing book blogging community. Like many other book bloggers, I didn't have many 'real life' friends who were fellow bibliophiles, and I wanted a place to talk about the books I loved and connect with other readers. I started posting reviews and bookish discussions, and the blog soon turned into my home online.

I still blog about books and life, but I've branched out a bit, also talking about writing, travel, and more, plus sharing pictures. I've met so many incredible people since starting this blog, and I hope to always feel at home in the book blogging community. If you're looking for book reviews and recommendations in a variety of genres, plus occasional real-life talk, a shot of wanderlust, and much more, I hope you'll return to Ramblings of a Daydreamer often! You can follow via email in the right sidebar or via Bloglovin.
Besides being an avid reader, I'm also an indie author. I've published 7 books: Blue Sky Days, The Game Changer,
The Most Wonderful Time of the Year, Waiting for the Storm, After the Storm, Take Them by Storm, and Something in the Air.
If you'd like to be updated about my writing, you can sign up for my newsletter.
Basically all you need to know about me:
I have very eclectic reading tastes. There's not much I won't read. My favourite/go-to genre is contemporary romance (in YA, NA, and adult), but I also read fantasy, paranormal, historic fiction, science fiction, women's fiction/chick lit, dystopian, and post-apocalyptic.

I'm a TV junkie, and I watch a lot of TV on DVD. Some of my favourite shows: Friends, Gilmore Girls, Doctor Who, Sherlock, Downton Abbey, Supernatural, and Buffy the Vampire Slayer. My current obsession is Pretty Little Liars.

I LOVE taking pictures. All my friends and family know my camera could be whipped out at any moment to take pictures of them, scenery, food, books, and basically anything else that captures my fancy. I'm totally addicted to Instagram, and post a variety of pictures there. Someday I'd love to take a photography class and own a fantastic camera with all the bells and whistles.

I love music. Just like with books, I have eclectic tastes in music. My favourite band is U2; they've basically been the soundtrack of my life for the last decade, and have gotten me through the best of the best and the worst of the worst. I've seen them in concert three times, and let me tell you, there's absolutely nothing like seeing them live. I pretty much love all music, though - rock, pop, alternative, country, R&B. A few of my favourites besides U2: Coldplay, The Killers, Taylor Swift, Black Eyed Peas, The Corrs, Lady Antebellum, Florence + the Machine, Abba, Roy Orbison, Pilot Speed, Robbie Williams, Sky, Savage Garden, Arcade Fire, Kylie Minogue, and Maroon 5.

I love to travel. I spent two weeks travelling in England, France, and Italy in June 2015, and it was two of the best weeks of my life. My wanderlust is insatiable, though, and I'm always daydreaming about my next adventure. My #1 dream destination is Ireland, followed closely by Scotland.

I'm an unapologetic nerd and fangirl. You can often find me squeeing over Harry Potter (Ravenclaw for life!) Sherlock, Doctor Who, FunkoPops, The Avengers, and much more.
Want to find me elsewhere online? I'm pretty much everywhere: